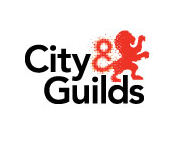 As skills gaps continue to impact a number of industries - including health and social care - and as levels of unemployment skyrocket to over 1.7 million, apprenticeships have the potential to provide apprentices at every level and age with the core skills that employers need, offering a vital pathway to employment, and boosting business performance, productivity and the wider economy at such a critical time.
But Covid-19 has severely impacted the ability of employers to recruit and train apprentices - the number of apprenticeships starts plummeted by 18% in 2019/20.
There is a solution: greater flexibility in the apprenticeship levy could help employers take on more apprentices - and help tens of thousands of young people and newly unemployed adults back into work.
Indeed, the apprenticeship levy, which was introduced in 2017 in order to fund new apprenticeships, requires large employers with an annual pay bill of over £3 million pay into the fund. Employers of all sizes can then claim back funds but only for spending on training apprentices - and funds must be used within two years of entering the employer's levy account.
Even pre-pandemic many employers reported that they were unable to spend all of their allocated funds due to the narrow scope of the current policy framework. Since the pandemic, this situation is likely to have worsened significantly.
Many employers have been under extreme financial pressure and since they are unable to use apprenticeship levy funds for salaries of apprentices or the wider training of employees, levy funds are going underspent. As a result, time is running out for employers to use it - or lose it altogether.
If more flexibility isn't offered to employers as a priority in the short-term there is a risk that those who are worried about saving jobs and keeping businesses afloat, unable to use levy funds within its current limitations, will write off the levy as another tax.
 David Phillips MD of City& Guilds and ILM commented:
"With Covid-19 posing a significant threat to the long-term health of the UK economy, it's clear that upskilling and training will play an important role in economic recovery, ensuring that people and businesses have the skills they need to succeed.
 "Apprenticeships are a crucial part of our skills system and provide a vital opportunity for people to learn important skills and build careers. But the reality is that many employers are struggling to afford salaries and ensure apprentices are getting the training they need - and apprenticeship start figures have dropped by almost one fifth in 2020.
"With apprenticeship starts muted and levy fund likely to be underspent, we run a real risk of people slipping further away from the jobs market and losing vital chances to retrain and reskill - while employers risk losing out on a generation of new talent. That's why it's vital that the Government rethinks this existing funding and builds flexibility into the system to help employers and support post
Covid-19 retraining and re-skilling needs - whatever that looks like."_
City & Guilds Group's recommendations
The Government should flex the levy to boost apprenticeship starts and wider training
The Government should extend the current period to access funding for apprenticeship training from two years to three years to allow employers to take on apprentices when there is a real job at the end.
The levy should be extended to be used on traineeships that can provide a vital route into employment as well as skills training and access to employers where apprenticeships aren't yet available. It should also be made available to help businesses address wider learning needs, such as digital skills.
As many businesses are still reeling from the impact of Covid19, any underspent levy should be made available to pay apprentice wages in the short term - particularly in sectors which are suffering skills shortages. This will incentivise employers to take on apprentices during the economic downturn and allow the Government to meet its apprenticeship pledge.
For more information about the City & Guilds Group visit:
www.cityandguildsgroup.com [1]