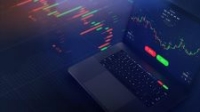 Whilst Forex trading [1] has been affected by Brexit, US political events, and the value of the British Pound and US Dollar, the stock market has had to contend with the continuing pandemic, the roll out of vaccines, and a so-called battle between Reddit retail traders and Wall Street hedge funds, as well as other risky trading tips circulating on social media platforms [2]. 
With misinformation and a volatile market, it can be hard to know what to trade in next. So, if you're looking to enter into a position on the stock market, here are our current top stocks to invest in, from the fastest growth to the biggest momentum.
Zoom Video Communications Inc. (ZM)
Now a household name, which gained huge usage during the lockdowns of 2020, Zoom is a video communication platform. Available in 44 countries and with the ability to support 1,000 video participants and 10,000 viewers all at once on a video call, it's clear to see how this technology company has grown in popularity, having only launched its services two years ago.
ZM is currently one of the fastest growing stocks, and a stock with the most momentum, this month. Its value is worth $391.83 (£285.77), at the time of writing, with a market cap of $114.4 (£105.31) billion. The stock has a 436.8% 12-month trailing total return, and its earnings per share (EPS) is currently at 6,500%. With continuous national lockdowns, and a divergence towards working from home, it seems that this company can only continue to grow and develop, making the ZM stock definitely one to watch.
Tesla Inc. (TSLA)
TSLA is also a stock that has large momentum this month, with Tesla being the world's biggest automaker by market value, and an industry leader in the manufacturing of electric vehicles. It has reported to have produced over 179,000 vehicles in the fourth quarter of 2020, and for the whole year, a grand total of 510,000 units. The increasing interest in green energy has worked in its favour, as Tesla is also a producer of solar energy and energy storage products.
The 'green car' company has recently created some ripples in the cryptocurrency market as well, as Bitcoin reached a new high once again, since Tesla said it had bought about $1.5 (£1.1) billion worth of the cryptocurrency [3]. This has signalled to some investors that Bitcoin is fast becoming a mainstream financial asset.
Tesla's continued growth meant that the TSLA stock was added to the S&P 500 Index, last December. TSLA has a current market cap of $834.9 (£605.93) billion and the price of the stock is worth $880.80 (£639.25). It also has a 12-month trailing total return of 679.7%
Rockwell Automation Inc. (ROK)
Rockwell Automation are responsible for the manufacturing of a range of industrial automation products. This means they produce the elements used in computing and robots, that make up part of the process and machinery in the manufacturing industry. Rockwell Automation currently serves over 100 countries, plus employs roughly 23,000 industry experts. Despite a reported 7.1% year-over-year (YOY) decline in sales last year, it has seen a net income nearly double, as a result of fair value adjustments on investments, and a significant increase in total orders, in the first quarter of 2021.
The ROK stock has seen an ESP growth of 3,110% and a market cap of $30.3 (£21.99) billion. The stock is currently price at $260.85 (£190.24). As industrial automation is expected to expand, the ROK stock is one of the tops to invest in this month.
With an optimistic forecast for the stock market, traders can hope that these investable stocks will continue to see an upward trend. But with the pandemic remaining, with ongoing restrictions, and the possibility that unknown factors could arise at any time, it is always important to research the market and the stock itself before investing. You should also understand which stocks have the best value, the fastest growth, and the most momentum, and invest accordingly, depending on your trading strategy.