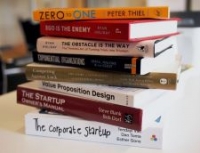 Strategic marketing expert Joseph Ashford Ellis, founder of K4 Global [1], a London-based marketing firm, knows the importance of public relations, marketing and reputation management.
Ashford argues that "content, not advertising, is the future of marketing" and that "marketing has evolved completely from the days of pitching a product or service." He has helped many businesses globally identify unique investment opportunities, drive continued growth, improve margin, and reduce risk through his unique expertise. This guide shares some of his sure-fire tips for startup companies to drive growth effectively.
1. Create content
Content management is essential for business. If you want to be competitive in the online platform, you need a web presence that will draw in customers. To do that, you need to create content that demonstrates your best offer to potential clients. Whether you do it through blog posts, infographics, white papers, videos or tutorials, you need content that does several things:
Answers Questions. Your content should answer questions about products or services that your business is uniquely positioned to help with. If you're a new law practice, providing blog content on creating a will or a guide on how to protect your family after an auto accident is valuable information that helps those in need and is attractive to readers. If you sell pet products, your content might be a video on how to take care of a teething puppy or train a cat to use a litter box, and you'll surely touch someone who needs your service. Relevancy and value are key.
Compel Next Steps. Your content should include links to other areas of your website and ways to get more information. Ending a blog with a link to sign up for a newsletter or get more information lets you capture information about prospects and follow up.
Leverage Google. Search Engine Optimization (SEO) is the practice of making your content rank higher in search results by Google and other search engines. That means embedding links and keywords that optimise your website and make it more likely for searchers to find you online.
2. Know your audience
Data is currency, and knowing your audience is an essential part of strategic marketing. There are many free tools available to help you understand who is visiting your website, where they're from, how long they stay on your site, how many pages they visit, and what the most popular pages. This information can be bundled with data about your customers and prospective customers such as age, location, wealth, gender, ethnicity, likes, hobbies, professional roles and so much more that can help you build upon your marketing strategy.
3. Be social
You need to be present and active on social media channels where your audience is online. For some companies, that may mean Facebook and Instagram. For others, it's LinkedIn, YouTube, TikTok or Reddit. No matter where your audience is, you need a strategy that includes content (fresh for the web or information that teases and links to website content) that draws in readers and leads to more people clicking and opening your website, and performing other boosting actions such as liking, re-posting or sharing.
4. Use Influencers
Influencer marketing is a rising area of social marketing. With influencers, you compensate them for promoting your products or services. In doing so, you can take advantage of their networks, which can number in the millions. However, your influencers need to be relevant to your business and what you're selling.
5. Offer free or trial Offers
You can offer a free product or service for a minimal cost, albeit with not all the capabilities and features as to the version you are trying to sell. Customers value experiences, and there is nothing motivating like giving a car a test-drive before you buy to know if it's the right model for you. Testing influences buying.
6. Host an event
Whether it's virtual or real, an event can drive buzz and interest in your products or services. Events are a good way to build personal relationships with customers and humanize your customer experience. Whether it's an event to unveil a new product, a sponsorship of a professional conference or a virtual session to learn more and have some fun, event marketing is a valuable part of your burgeoning business plan.
Through his London-based agency [2], Joseph Ashford Ellis focuses a great deal on finding the events that resonate with clients' customers. He insists that events are more than just hiring a caterer and hosting a party as other aspects such as brand building, audio-visual services and event design have to be considered. Joseph Ashford Ellis leads at the forefront as K4 Global helps businesses achieve these milestones during their events.
7. Build a network
According to Joseph Ashford Ellis, building a network [3] is very important for any startup. He recommends that you should "look at cultivating friendships deliberately with other entrepreneurs and like-minded individuals. You never know when someone within your circle of contacts can help you advance your business." Join your Chamber of Commerce or Rotary Club, get involved with your industry groups, attend conferences and local, national or international networking events.
Your business will inform which kinds of networking activities make the most sense as it is essential to have friendships with individuals within your industry. The key is to build a repository of people who can help spread the word and be a resource for your company's growth. 
8. Nurture your reputation
Your reputation takes a while to grow and can be harmed in an instant. You want to be sure you focus on customer relations, customer support and user experience. These areas ensure that you engage your customers effectively and leave them satisfied and wanting to come back. While mistakes can happen, being prepared to address any mistakes and responding promptly to issues can mitigate any damage to your business reputation.
It's easy to have your business reputation besmirched even when you're doing everything to look good, especially with the rise of the internet. Ashford Ellis suggests that businesses should take advantage of the power internet to build their reputation especially when starting off.