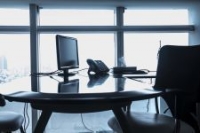 This is when it becomes very important to seek the help of experts like employment solicitors who can advise and keep you and your business on the right path. Keep reading to find out how an employment solicitor can help your business thrive.
Recruitment and Contracts
Consulting the expertise of an employment solicitor will be very beneficial for you and your company. Not only can they help with general recruitment, but they can also advise on contract and employment agreements. It often becomes apparent to business owners that they can no longer run the business by themselves. When this becomes the case, they soon realise that their products and services are suffering as a result. Recruiting more staff is the next step in small business development - but this can be difficult.
Seeking the help of an employment law firm such as Springhouse Solicitors [1] can help advise on the legal terms surrounding employee recruitment and contract formation. As a business owner, you should ensure you are doing everything by the book. An employment solicitor will help with this and cater down to the very last detail.
Client Agreements
Throughout the development of a small business, they will usually recruit new clientele and begin working with partners. This is a very positive thing for small businesses as it helps them gain footing within the industry and become a form of competition [2] for other brands. With this being said, it is very important that client agreements are drafted and completed properly as this will ensure the safety of your businesses procedures and reputation. Written terms are crucial when it comes to small business safety. Having an employment solicitor help with this will avoid possible disagreements and issues when it comes to connecting with other businesses.
Grievances
Another way employment solicitor's help small businesses is by helping them deal with employee-related issues at work. For example, this may concern grievance, termination of employment and benefit programs. It's essential that business owners seek expert advice when it comes to employee relations, especially when it comes to small business operations. Ensuring everything is done properly and legally will prevent further issues down the line.
General Development
Finally, employment solicitors can also provide a steppingstone for the general development of the business. As their services are so wide, they can assist with a lot of business and employment issues. As an employer, you should maintain contact with a reliable solicitor. They can advise on the general development of the company including privacy [3] issues, defamation and third-party agreements.
Final Thoughts
Keeping your business safe and on the right track is paramount if you want to do well and support your staff. Business matters should be handled professionally and legally, and there is no better way to do this than to contact an employment solicitor.