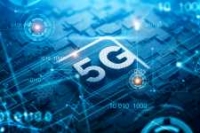 Our experiences with COVID have shown us that we need to become more flexible in general, while also highlighting the importance of connectivity in ways we'd likely never even considered. The need for added flexibility and our increasing reliance on connectivity are also among the primary benefits that 5G offers to companies of all sizes-and there are several other important advantages as well.
The greater capacity of 5G can support orders of magnitude more users and applications simultaneously than 4G LTE networks, all without impacting performance. Speeds on 5G will also improve dramatically, and not just for downloading files; upload speeds will also increase. Indeed, as 5G continues to expand and improve, businesses will see near-instantaneous file transfers (both downloads and uploads), and file sizes won't matter. Finally, the improved latency of 5G will make Ultra-Reliable Low Latency Communications (URLLC) a reality. From autonomous driving to remote surgery and other mission-critical applications where any delay could prove catastrophic, URLLC applications require the highest level of responsiveness and zero delays, and that's where the future of 5G is heading.
5G security considerations
While the benefits of 5G are multiple, the European telecom industry has become increasingly concerned about 5G security in recent years. Many service providers have developed improved cybersecurity measures for both 4G LTE and 5G networks to combat any potential vulnerabilities with mobile networks while also satisfying government expectations.
The number of cyberattacks on mobile networks has risen, and they've become more sophisticated. These attacks pose credible threats to infrastructure, applications, and both business users and consumers.
Ironically, hackers have exploited a key advantage offered by 5G: capacity. With 5G capable of supporting a nearly unlimited number of connected IoT devices, the sheer size of connected "things" presents opportunities to increase the frequency, volume, and magnitude of cyberattacks. In short, that means network security is no longer just nice-to-have. On the contrary, high-level security in the context of 5G is imperative-it's a must-have that's particularly important as 5G and the number of connected IoT devices continue to increase.
To address security concerns amid continued 5G growth, many businesses in Europe have begun implementing private 5G networks. For example, German heavyweights such as Audi, Bosch, and Lufthansa have recently been granted licenses for specific parts of 5G spectrum, allowing them to add encryption and avoid sharing bandwidth with outside entities. The growth of private 5G networks will also force regulators to focus more closely on tackling security risks.
One downside to private 5G networks, however, is that the focus often becomes more about security and less about the actual performance of the network. To maximise the impact of the technology, the focus must be on both, and corporations should think carefully about security as well as how they can successfully benchmark and optimise network performance.
An investment worth making
When it comes to the future of 5G, investing in cybersecurity is essential. The work of service providers and regulators aimed at educating businesses about the potential threats of 5G will help increase the general level of security and reduce the number of severe vulnerabilities. In particular, small-scale mobile operators and businesses that have adopted private 5G networks should benefit from such guidance, as they are typically unable to pay for dedicated advice from cybersecurity experts.
It's encouraging to note that some mobile operators began investing in mobile security a few years ago. They saw their willingness to embrace security and go beyond just minimum requirements as a competitive advantage, and that's proven to be a wise investment.
With all that said, the time is now for operators, regulators, and businesses alike to make a concerted effort to raise the standards of 5G mobile network security and safeguard our future communications infrastructure, data, and connected communities at large.
By Kevin Hasley, CEO, RootMetrics [1]