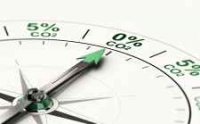 Plan for Growth [1]. It stated that its three priorities for businesses were to 'Enable our transition to net zero', 'Unite and level up the country', and 'Support our vision for Global Britain'.
In response to the news [2] that a third of the UK's biggest companies signed up to the United Nations Race to Zero campaign, Business Secretary Kwasi Kwarteng recently said "businesses wield incredible influence to drive change across society and the economy - we need to harness this power to fight climate change."
To launch the Zero carbon Business Partnership there will be special free to register webinar presentations on Friday 16th [3] and 23rd April  [4]from 09:30 - 11:00 for SMEs to learn more about the new provision.