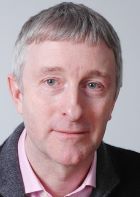 Dubbed Page Experience, the algorithm change will see Google significantly altering the way it prioritises websites. Those not making the grade will drop down the search results, with a knock-on effect on their traffic and, ultimately, sales.
The search engine giant will give precedence to websites offering a great user experience, making it even harder for those giving a poorer user experience to rank well.
This could deal another blow to retailers, already hit by closures during lockdown, who have tried to make up ground by focusing on online sales.
Although Google has released some details of the Page Experience update, the majority of business owners seem unaware of the impending change.
Martin Jarvis, who heads up DMJ Computer Services - which specialises in creating, hosting and supporting Wordpress websites - has polled website owners and found 56 % haven't even heard of the update. Of those who have, only 19% have taken any action to make their websites comply the new Page Experience requirements; a further 19% are unsure about what action to take.
"Google is going to start including page experience as a ranking factor. As usual with Google, and quite reasonably, it won't say how much of an influence page experience will have on ranking. What Google is saying is that various 'experience' signals are going to feed into the ranking algorithm," said Martin.
"What I have found from the poll I ran is that the majority of website owners haven't heard of this change, because there has been little coverage of it in the mainstream media. Even if they have, very few have done anything about it."
The signals Google is looking out for will include mobile-friendliness, whether sites are secure and safe to browse (carrying the SSL certificate, displayed as HTTPS in the browser) and whether they have intrusive interstitials. Interstitials are the pop-ups and slide-ins that can range from being helpful to being a nuisance.
"Some of these factors won't be new to website owners. For some years, they've needed their sites to be mobile-friendly to have a chance of being ranked well," Martin said.
"However, Google will be clamping down on interstitials. It effectively began imposing mobile interstitial penalties in 2017, but it may get more serious with the 2021 Google Page Experience update. Although mostly aimed at intrusive popups and other distracting elements on mobile devices, it's fair to say some website owners overdo it for their desktop visitors too."
Martin's advice is for website owners to prepare for the Page Experience update by ensuring their sites have a properly installed SSL certificate, they are mobile-friendly, they load quickly, have a clear and easy to follow call to action, and don't carry intrusive interstitials.
"The Page Experience update makes sense, because it will encourage website owners to make changes to ensure their site gives visitors a straightforward and enjoyable experience, allowing them to do what they came to do with the minimum of fuss," said Martin.
"But content is still king and Google has reiterated this. The fastest, cleanest, most interactive, most secure web page in the world still won't get traffic if it has nothing to offer visitors."
Martin and his team at DMJ Computer Services are now in their 36th year as software developers, and focus on building websites offering a great user experience. The team will continue to help ensure clients' sites don't fall foul of the Page Experience update.
For more information and advice on the Page Experience update, email Martin: martinj@dmjcomputerservices.com [1], call 01793 740964, or visit  DMJ Computer Services [2]