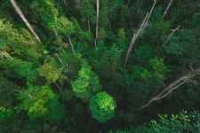 Planet Mark is to speak at the Sustainable Growth 2021 Conference in conjunction with Cornwall Chamber of Commerce on Tuesday 8 June, to be opened virtually by HRH Prince Charles, the Duke of Cornwall, and the Government's chief scientific adviser Sir Patrick Vallance, who will provide the welcome address. The hybrid event is designed to offer practical solutions to all businesses, enterprises and individuals to become more sustainable through a series of presentations and masterclasses focusing on G7 themes.
In addition to a joint welcome by Kim Conchie, Cornwall Chamber CEO, and Sir Tim Smit, co-founder of The Eden Project, speakers include George Eustice MP, Secretary of State DEFRA; Professor Fiona Charnley from Exeter University; Hugo Tagholm, CEO of Surfers Against Sewage; Kate Kennally, CEO of Cornwall Council; Dr Ryan Law, Geothermal Energy pioneer, and Steve Malkin, founder and CEO of Planet Mark [1].
The conference will highlight to a global audience how Cornwall is supporting and delivering sustainability in sectors such as energy, education, agri-tech and reducing inequality. It will also tackle a range of issues which are key in building the knowledge required to become more sustainable, counter climate change and reduce carbon emissions to meet the UK's net zero carbon target for 2050 or sooner.
Topics discussed by hosts from as far as the Bahamas, Sweden and Portugal include: how businesses can engage with social inclusion to improve their participation in society; how to adopt the circular economy to eliminate waste; assessing environmental impacts associated with the stages of the life cycle of products, processes or services; sustainable start-ups; moving to improved land use and ecological improvement; becoming a carbon certified company to reduce carbon emissions, among many others.
The conference hosted at Exeter University's Environment & Sustainability Institute on the Penryn Campus takes place on World Ocean Day, the week before Planet Mark's eight-month Zero Carbon Tour touches down in Cornwall at The Eden Project on 14 June, in the UK's first fully electric Carbon Battle Bus, to coincide with the G7 Summit (11-13 June).
The Zero Carbon tour will be taking the net zero carbon message to communities across the UK in support of the UN-backed Race to Zero campaign, the world's largest alliance of actors committed to halving global emissions by 2030 and achieving net zero emissions by 2050 at the latest. It will highlight how all businesses can set their own credible net zero carbon targets in line with Race to Zero's rigorous minimum criteria and implement plans to achieve them.    
The Carbon Battle Bus, which is fully electric and will be charged en route, will then travel to London with a series of zero carbon events along the way. The final leg of the tour will visit farms, schools and trading estates on the road north to COP26 in Glasgow, where Planet Mark will highlight and celebrate the steps taken by the business community in tackling carbon.
Click here to register for the Sustainable Growth 2021 Conference [2]