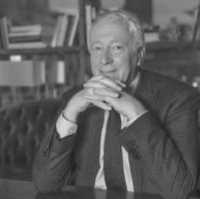 Following the Bank of England's recent brighter economic forecast predicting 7.25% growth in the UK economy for 2021, SMEs are now reporting a significant rise in business optimism. A survey by law and business consultancy firm The Brooke Consultancy (TBC) [1] has identified that access to funding and updating business strategies are the two key priorities for SME clients to realise their growth plans and enable them to tap into the UK's Covid-19 recovery efforts.
According to the Federation of Small Businesses (FSB), who surveyed almost 1,700 business owners, nearly 58% expect performance to improve this quarter and 53% aspire to grow their firms over the next year. The Covid-19 crisis brought about acceleration of digital technologies to support new business models and practices in virtually every sector for UK SMEs. Some fortunate companies are even experiencing rapid growth and demand, as their offering suits the new conditions created by the pandemic. But growth, whether expected or unexpected, can bring its own problems, including the business need to access additional funding and create a future-proof business strategy to effectively manage and control its expansion.
The SME sector has been very innovative and agile in adapting to new business models. 59.3% of our SME clients tell us that, now that the economy is opening up again, they need to keep up with technology and develop the right business strategies to reach new and existing customers that have changed their buying behaviours. In addition, our client survey reported 37% of SME owners consider access to new funding a priority that will help drive business recovery and growth.
TBC is a law firm providing business advice that enables SMEs to access collective business knowledge and legal expertise from a single trusted source. It has been working with SMEs throughout the crisis, providing holistic business advice surrounding any issues they may be experiencing in their efforts to maintain business continuity. TBC reports that SME clients often lack the necessary financial expertise, awareness of alternative funding sources, and understanding of the fundraising process.
SMEs are crucial to the UK's economy and their contribution is increasing every year, representing almost half the country's private sector turnover. As the economy shifts, there will need to be ongoing government support measures for the SME sector, particularly around funding. TBC's clients express concern about the government raising taxes, struggling to get credit from the Recovery Loan Scheme, and a banking system set fundamentally against lending to SMEs. Such issues will impact on the business and financial strategies an SME needs to adopt to continue to move forward.
To contact TBC, visit www.thebrookeconsultancy.com [2]