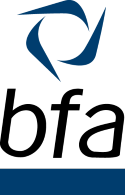 By Terence Corness, head of brand and innovation at the British Franchise Association [1]
With the advent of COVID-19, the global economy has been struck a blow, the likes of which we haven't felt for almost a century. The shockwaves will be felt for decades to come, and the way in which people across the world work may never be the same again.
With the National Institute of Economic and Social Research (NIESR) anticipating the cost of the pandemic to the UK economy running up to £700bn, the impact is being felt across the board. Current unemployment rates are at around 4.8%, meaning around one in 20 people who want a job can't find one.
But it isn't all doom and gloom, one part of the economy that always shows extraordinary resilience during troubled times is the burgeoning franchise industry. For those that find themselves emerging from the pandemic clutching a redundancy cheque, but with no idea what to do next, then this buoyant and thriving sector could well offer up the answer.
So let's clarify - what exactly is franchising?
The concept of 'business format franchising' is simple; one party (the franchisor) grants another party (the franchisee) the licence to run the franchisor's proven business model within a territory. The franchisee will pay an initial fee for the franchise, which includes the training and equipment to set up and run the franchise business.
It is very important that the franchisee follows the business model closely, according to the franchisor's instructions, as this hugely increases their chances of success, and supports consistency across a network. A franchisee agreement will usually run for about five years (although this can be longer if the investment is larger). Following that term, and if performance is good, they will have the opportunity to renew their agreement for another term.
One of the benefits of franchising, for a franchisee, is that they will have the opportunity to sell their business should they decide to. In partnership with the franchisor, they can agree to sell, therefore benefiting from a return on their investment.
Why is franchising so resistant to economic turbulence?
Franchising offers budding businesspeople the opportunity to be in business for themselves, but not by themselves. The model, by its very nature, means that franchisees have the benefit of a network of guidance, advice and support, to which independent business owners simply don't have access.
There is no glossing over the fact that this has been an extremely difficult period of trading for many, and for some, trading has simply been impossible during lockdowns and restrictions. However the British Franchise Association (or 'bfa', the UK's not-for-profit trade association, tasked with upholding standards and ethical practice within the industry) reports that many of its members have seen their businesses surge as many people seek to break out of traditional employment. 
Other bfa members have shown incredible resourcefulness with pivoting and creativity on display like never before, in the way that those within the franchise community have reimagined their business models during the last 18 months. Some brands (for example in domiciliary care) have remodelled their processes and continued to trade throughout COVID, whereas others have completely redesigned their entire business models. There are so many examples of franchises helping out in their local communities, from business coaching experts providing free coaching, to swim class businesses teaching children to swim in baths via online sessions, the ingenuity and community spirit during lockdowns and restrictions has been nothing short of inspiring.
Franchisees are at the heart of their local communities, a point highlighted during the bfa's recent 'nationally known but locally owned' campaign. Franchisees tend to know their customers locally and so can respond to their needs and sensitivities, whilst building trust and value in their brands. We have seen fundraising activities, NHS support packages and lobbying for local economies, all coming from the grassroots. These activities not only nourish and foster good community bonding, but they build a level of brand loyalty that simply cannot be achieved through traditional advertising.
If any of this sounds like it might be of interest, and you think you might like to find out more, the best place to start is with the bfa. Their website (www.thebfa.org [2]) contains a whole host of free resources aimed at helping those interested in the sector to find out what next steps are available to them. From free online courses, to events, seminars, training and support, they will point you in the right direction to find out more about this vibrant, diverse and thriving sector.