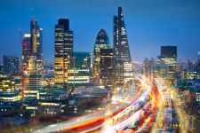 In order to better understand the impact that this may have, several studies have been conducted. Some of the concerns revolve around unpractised drivers who may now experience anxiety at the wheel after a longer break.
Roads are rapidly returning to normal
Research carried out by CompareTheMarket.com [1] examines the effects that the pandemic in 2020 had on motorists and traffic in Britain. The study found that more than 50% of drivers in the UK did not use their cars as much in the months of lockdown between January and April 2021. Many are now reporting that they are driving more often following the lifting of the restrictions. Data by the Department for Transport shows that road traffic recently increased by up to 113% on some weekends, compared to before the pandemic. 
Younger drivers are especially affected
The report by CompareTheMarket.com illustrates that especially younger drivers are affected by the long break caused by COVID-19: 55% say that they are feeling worried about driving again. 84% of young drivers also feel anxious about safety on the road. According to participants in the study, they are concerned because of the ability of others to drive safely.
Over 60% haven't checked important parts of their cars
More alarmingly, many drivers of different ages say that they haven't had their cars inspected since the beginning of the last lockdown. Over 60 % say they haven't checked their brakes or their battery. While many aspects of owning a vehicle such as MOTs, fueling and general maintenance were put on hold, things have now largely returned to normal. To make it easier for motorists, UK service providers allow customers to book MOT's online [2] and schedule other important safety inspections for their vehicles from the comfort of their homes. 
Road deaths and CO2 emissions decreased during the pandemic
In 2020 drivers reached a combined 280.5 billion miles on UK roads, according to the Statistical Report of the Department for Transport [3]. While this may seem like a significant number of miles, the data still highlights a 21.3% reduction year on year. Fortunately, road deaths also decreased by 14% and CO2 emissions were lowered by 19%.
As lockdown rules ease, UK roads are expected to be exceeding pre-pandemic levels in the next month or so, signalling a real return to normality for many people. Even though experts warn of the risks of returning to the road, driving more frequently could help motorists in the UK feel more secure in traffic.