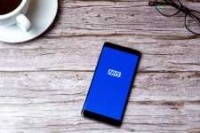 There has been much confusion recently over the self-isolation rules and what we should or should not be doing during the pandemic and particularly around what happens when you are contacted by NHS Test and Trace or 'pinged' by the NHS Covid-19 app (the "App").  With that comes confusion for employees and employers around their obligations around self-isolation.
What is the difference between notification by NHS Test and Trace and being 'pinged'?
If notified to self-isolate by NHS Test and Trace, it is a legal requirement to do so for the period notified, which is usually 10 days.  An employer should not be asking employees who are notified to self-isolate by NHS Test and Trace to attend work in breach of their legal obligations.
If employees are 'pinged' by the App however, there is no legal obligation to self-isolate at present and the guidance is that it is advisable for individuals to self-isolate.  The government have stated that whilst it is crucial that such individuals self-isolate, they have not taken steps to make it mandatory to do so and, in the circumstances, the individual can exercise discretion. 
What should employers be considering?
Employers need to consider in advance how they will respond to those who are pinged by the App and it might be useful to create some guidance to deal with this situation and keep it under review, depending on any changing government advice.
Where possible, to support employees to follow the guidance to self-isolate, it is reasonable for employers to permit them to work from home, where possible, for the duration of the isolation period.  If they cannot work from home, then consideration will need to be given as to whether it is reasonable to require them to come into the workplace, or if not, whether they will be paid as normal, or move onto Statutory Sick Pay (SSP).
If an employer requires an employee who has been 'pinged' to come into work, then they should ensure they undertake a risk assessment in accordance with their health and safety obligations, to assess whether they can mitigate the risk of a heightened risk of transmission.  For example, can the member of staff be isolated from their colleagues, in particular vulnerable employees, or can they increase the use of PPE etc.  It is important to consider the views of colleagues and take into consideration their views and any impact on their health and wellbeing, such as an increase in anxiety levels. 
Employees are obliged to follow their employer's reasonable directions; however, it is important for the employer to consider how 'reasonable' requiring an employee to attend work in this situation will be and they may find themselves with a disgruntled employee(s).  The legal point at issue here will be not be the obligation to self-isolate, instead it will be if the employer is in breach of its health and safety obligations. 
Do we have to pay employees who are self-isolating because they have been notified by the NHS Covid-19 App?
Employees who have been officially notified by the NHS Test and Trace service or a local authority contact tracing team that they must self-isolate because they have been in close contact with someone who has tested positive for Covid-19 are legally required to self-isolate for ten days and are entitled to SSP (provided they meet the eligibility rules). Note fully vaccinated employees will no longer be required to self-isolate in this situation after 16 August.
Employees are not entitled to SSP merely because they have received an automated alert from the App that they have been in contact with someone who has Coronavirus. Although the App will say that they should self-isolate and take a test, this has only ever been advisory and precautionary. The SSP regulations do not cover this scenario and the legal requirement to self-isolate does not apply in these circumstances.
What about pay for self-isolating or quarantine after travel?
Employees or workers are not entitled to SSP if they are in self-isolation or quarantine after travel abroad and they cannot work from home.  This would be up to the employer if they chose to pay them contractual sick pay if they wanted to. 
What about critical services?
The Government announced on the 22nd July 2021 that where the self-isolation of close contacts would result in serious disruption to critical services, a limited number of named workers may be able to leave self-isolation under specific controls for the purpose of undertaking critical work only. 
This policy only applies where employers have received a letter from a government department on which employees' names are listed. In this event employees will be able to leave self-isolation to undertake critical work. In all other cases, they should continue to self-isolate as per the rules above.
This policy applies to named workers in specifically approved workplaces who are fully vaccinated (defined as someone who is 14 days post-final dose) and who have been identified as close contacts. Permission to attend work is contingent on following certain controls, agreed by the Department of Health and Social Care, to mitigate the risk of increased infection. This is not a blanket exemption for all workers in a sector.
The test that is applied when identifying if an individual could attend work is whether they work in critical elements of national infrastructure and whether their absence would be likely to lead to the loss or compromise of this infrastructure resulting in one or both of the following:
major detrimental impact on the availability, integrity or delivery of essential services - including those services whose integrity, if compromised, could result in significant loss of life or casualties
significant impact on national security, national defence, or the functioning of the state
The process is exceptional for these specific circumstances. It is not intended to avoid all disruption to services that will result from the need for people to self-isolate.
This process does not apply to any workers who have tested positive to coronavirus and should also not be used for contacts who develop symptoms regardless of their role or vaccination status. In these circumstances they should continue to self-isolate.
What to do if this applies to your business?
Where employers believe the self-isolation of certain key employees as contacts would result in serious disruption to critical services, they should contact the relevant government department [1] 
They should provide information on:
the number of people who it is proposed would leave self-isolation
the roles those individuals need to perform
the impact failure to do this would have and when this impact is likely to materialise (for example, is it already an issue or likely to materialise in the coming days)
The relevant department will work with the Cabinet Office and the Department of Health and Social Care to agree the roles and workplaces that are likely to meet the criteria set out above on a daily basis. The relevant department will then determine whether individual cases meet the criteria set out above. Decisions will be made rapidly on a case-by-case basis and kept under review.
Where a specific case meets the criteria, the employer will receive a letter from the relevant department setting out the named critical workers designated and telling them what measures they and those workers need to follow.
Unless employers have a letter from a government department on which the workers are specifically named, this policy does not apply and employees should self-isolate as directed.
Separate arrangements are in place for frontline health and care staff.
In some exceptional cases there may be critical roles in sectors not listed in the table above which meet the criteria. These will be agreed on a case-by-case basis. Where employers think this applies, they should contact the government department with responsibility for their sector.
By Alcumus, provider of technology led compliance and risk management solutions